Here's to Your Health!
Ideas, Recipes, and Tools for Eating Well
Wellness
|
What's In Season?
Search for Healthy Articles
Find Healthy Recipes
My Recipe Box
May We Recommend
Gluten-Free Onion Rings
Diet Preferences
Please login to set your preferences
My Shopping List
+ Add to Shopping List
WELLNESS TOOLS
EATING BY COLOR
Healthy Aging
Blues
Immunity
Orange
Antioxidant
Green
Prevention
White
Cancer-Fighting
Red
WHAT'S IN SEASON?
GLOSSARY
Healthy Pin of the Week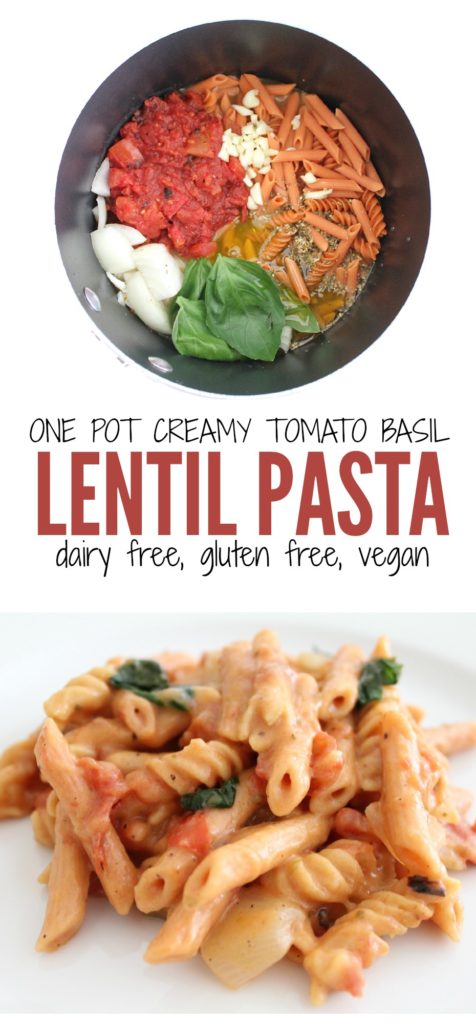 Gluten Free, Dairy Free and Vegan One Pot Creamy Tomato Basil Lentil Pasta
MY RECIPE BOX
Recipes
Shopping List
In Season for March
Get ready for springtime! March 21 marks the official beginning of the spring season. This means spring showers, spring flowers, and whole new crop of fresh spring foods. This month, take the opportunity to enjoy a few winter favorites that are still at their peak, and to get a first taste of the spring season's freshest picks.
In Season
March
April
Artichoke
In certain respects, the artichoke might be regarded as the vegetable equivalent of lobster. It's somewhat labor-intensive eating, but well worth the effort. The artichoke can be served whole or trimmed down to the heart, which, like the lobster's tail, is often considered the tastiest morsel. Artichokes are harvested year round. The crop peaks in the spring--March through May--and again, to a lesser extent, in October.
More Artichoke recipes >
Trivia:
An artichoke is Actually a thistle and a member of the sunflower family. The artichoke itself is a flower bud or immature flower head. The tender bases of the petals and the fleshy heart to which the petals are connected are the edible portions.|Artichokes originated in Sicily and were brought by the French to Louisiana and by Spaniards to California.|Always considered a delicacy, artichokes were popularized by Catherine d'Medici who was married at age 14 to Henry II of France. She was regarded with disdain due to her notorious artichoke appetite in an era when artichokes were a famed aphrodisiac.
Tips:
Dips for artichokes include Hollandaise sauce, plain yogurt blended with Dijon mustard, mayonnaise, light mayonnaise or mayonnaise blended with lemon juice.|For easy stuffed artichokes, spread the leaves (after cooked and cooled). Remove center leaves and scoop out choke. Fill with your favorite chicken or seafood salad.
In Season
February
March
April
May
June
Asparagus
More Asparagus recipes >
Trivia:
Today's asparagus has been bred from wild plants that were native to western and central Asia and central Europe. Asparagus has always been considered a luxury vegetable, highly prized in ancient Rome, Egypt and Greece. In Europe, its popularity flourished under the reign of Louis XIV of France, a devotee who encouraged its production.
Tips:
To keep asparagus fresh, cut 1/2 inch off of the base of the stalk and stand the asparagus upright in an inch of warm water (do not let the tips soak in water!). This will also revive asparagus that looks wilted and limp.|For an elegant appetizer or spring salad, steam asparagus, sprinkle with red wine or Balsamic vinegar and refrigerate. When ready to serve, top with chopped toasted almonds.
In Season
January
February
March
May
October
December
Broccoli
More Broccoli recipes >
Trivia:
Broccoli, a member of the mustard family, was known to early colonists who brought it from Europe where it originated in the wild form around the Mediterranean.
Tips:
Don't make the mistake of discarding the broccoli stalk. Even the thickest stalk can be used and is quite delicious. Simply peel the outside skin from the stalk and cook as you would the rest of the broccoli. Cutting the stalks into thin slices and adding to stir-fry makes a great star-shaped addition to the appearance and texture of your meal.
In Season
January
February
March
October
November
December
Brussels Sprouts
More Brussels Sprouts recipes >
Trivia:
Brussels sprouts, a member of the mustard family, are native to Europe.| Brussels sprouts were cultivated and developed primarily by the French and the Belgians who provided the name.
In Season
March
April
Cabbage
Cabbage is round in shape with layers of superimposed leaves with the inner leaves often lighter in color than the outer leaves because they are protected from the sunlight. They belong to the Cruciferae family of vegetables along with kale, broccoli, collards and Brussels sprouts. Green cabbage is an essential ingredient in your St. Patty's Day dinner, while red cabbage is always great for adding color and crunch to green salads.
More Cabbage recipes >
Trivia:
Cabbages were among the first plants to be cultivated. Northern Europe was the starting point for wild cabbage, originally loose leafed like collards.|When introduced to the Mediterranean, Egyptians worshipped cabbage heads as gods, enthroned on elaborate alters.|Cabbage was among the first European plants brought by colonists to the New World where it thrived.
In Season
January
February
March
April
May
June
July
August
November
December
Grapefruit
Super nutritious, with a clean flavor that is tart, yet sweet, pink grapefruits make a great snack. They are also excellent paired with many varieties of fish, and are great for added zing in salads.The three major types of grapefruit include white, pink/red and Star Ruby/Rio Red. Each variety has it's own unique flavor nuances, but they all have a clean refreshing, sweet-tart flavor. Grapefruits are traditionally halved, then eaten with a spoon, but they can also be peeled or sliced and eaten like an orange. Grapefruits are excellent paired with many varieties of fish, and are great for added zing in salads.
More Grapefruit recipes >
Trivia:
The principal ancestor of this subtropical evergreen was called pomelo, brought by a captain Shaddock to Barbados from the Malay Archipelago. The pomelo fruit, borne in clusters that gave rise to the name grapefruit, was also called shaddock, and is quite different from the grapefruit we know today. | In the mid-1700's, grapefruit was called, "Forbidden Fruit." |The West Indies were the point of origin for grapefruit, probably as a cross between the pomelo and an orange. It came to Florida in 1840 where a seedless fruit was found fifty years later and propagated to give us the Marsh Seedless variety.
Tips:
Grapefruit keeps at room temperature for at least a week. For longer storage, refrigerate in a plastic bag or in the covered vegetable crisper.
In Season
March
April
Kale
Choose the small-leaved specimens for tenderness and mild flavor, especially if the greens are to be eaten raw. Kale stems are edible, so check to be sure that this part of the plant is plump and moist, not withered or collapsed. Kale can be substituted for spinach (with some adjustments in cooking time) in just about any recipe you like. Try it in soups, pasta sauces, stir-fries, omelets, or on its own (sauteed with garlic) as a delicious side dish.
More Kale recipes >
In Season
February
March
Lemon
More Lemon recipes >
Trivia:
The word lemon is believed to have been derived from Asian language words meaning, "sour" or "sour fruit."| By the year 1299, the Mongolians had invented lemonade. The Crusades transplanted lemons to Europe, and Columbus is credited with bringing them to the Western Hemisphere on his second voyage. Wild lemon groves became commonplace in Florida until wiped out by a heavy freeze in 1894-95, after which there was very little replanting. California fruit growers then adopted the crop, with great impetus from the Gold Rush. Miners were willing to pay $1 (almost $20, in today's dollars) each for lemons and oranges as a preventative for scurvy (due to their high vitamin C content).
Tips:
To get the most juice from a lemon, first bring the fruit to room temperature and roll on a hard surface while pressing down on the lemon - or - Microwave for 30 seconds to increase juice content. |Use lemon juice on apples and avocados to prevent browning after they are sliced.|Lemon juice can remove odors from hands, pots and pans by rubbing with a cut lemon just before washing. Also, run used lemon peels through your garbage disposal to keep it smelling fresh.
In Season
January
February
March
April
November
December
Orange
Valencias have very juicy, vibrantly flavored flesh, and unlike the Navel,they have thin skin that is difficult to peel. Valencias are often tingedyellow or green, but the color is generally not an indicator of the flavor. They can be eaten out of hand, but are often sold as juicing oranges.
More Orange recipes >
In Season
March
June
July
In Season
January
February
March
Pummelo
The pummelo is the largest citrus fruit, ranging from the size of a small cantaloupe, to the size of a basketball. The skin is generally green, with an exceptionally thick pith, and the flesh is pale yellow to pink in color. The pummelo is part of the grapefruit family, but the flesh is drier, more mildly flavored, and more aromatic than a grapefruit.
More Pummelo recipes >