Here's to Your Health!
Ideas, Recipes, and Tools for Eating Well
Wellness
|
Produce Color Nutrition
Search for Healthy Articles
Find Healthy Recipes
My Recipe Box
May We Recommend
Grilled Sweet Peppers
Diet Preferences
Please login to set your preferences
My Shopping List
+ Add to Shopping List
WELLNESS TOOLS
EATING BY COLOR
Healthy Aging
Blues
Immunity
Orange
Antioxidant
Green
Prevention
White
Cancer-Fighting
Red
WHAT'S IN SEASON?
GLOSSARY
Healthy Pin of the Week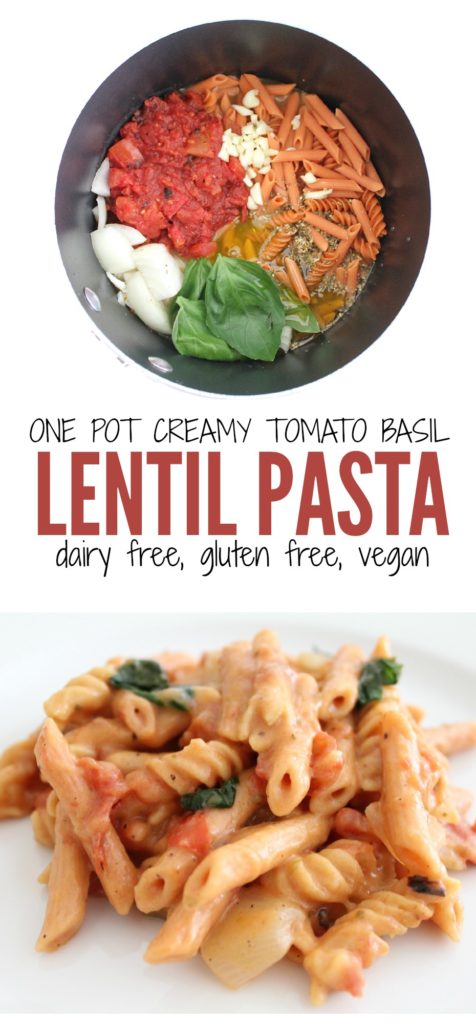 Gluten Free, Dairy Free and Vegan One Pot Creamy Tomato Basil Lentil Pasta
MY RECIPE BOX
Recipes
Shopping List
See Red, Fight Cancer
The beautiful color of red fruits and vegetables comes from a compound called lycopene. Emerging as the most powerful antioxidant of the carotenoid family, lycopene, and a flavonoid called anthocyanin which lends reddish to purple tints to produce, may help reduce the risk of some types of cancers.
Enjoying red fruits and vegetables can also help with:
Heart health
Memory function
Urinary tract health
In Season
May
September
October
November
December
Akane Apple
Apples can help reduce the risk of many diseases, including cancer, asthma and heart disease. Apples are a great source of fiber, too. In fact, one large apple supplies 5 grams of fiber, which is about 20% of the recommended daily intake
More Apple recipes >
Trivia:
Apples are the second most important of all fruits sold in the supermarket, ranking next to bananas.|Tens of thousands of varieties of apples are grown worldwide.|The history of apple consumption dates from Stone Age cultivation in areas we now know as Austria and Switzerland. |In ancient Greece, tossing an apple to a girl was a traditional proposal of marriage; catching it was acceptance.|Folk hero Johnny Appleseed (John Chapman) did indeed spread the cultivation of apples in the United States. He knew enough about apples, however, so that he did not distribute seeds, because apples do not grow true from seeds. Instead, he established nurseries in Pennsylvania and Ohio. |Three medium-sized apples weigh approximately one pound.|One pound of apples, cored and sliced, measures about 4 1/2 cups.|Purchase about 2 pounds of whole apples for a 9-inch pie.|One large apple, cored and processed through a food grinder or processor, makes about 1 cup of ground apple.
Tips:
Rub cut apples with lemon juice to keep slices and wedges creamy white for hours.|Store apples in a plastic bag in the refrigerator away from strong-odored foods such as cabbage or onions to prevent flavor transfer.
In Season
May
July
August
Bing Cherry
Fat free and low in calories, cherries are high in potassium, vitamin C and B complex. They're also a sweet source of antioxidants and boron. Even more reasons to cherish cherries!
More Cherry recipes >
Trivia:
Bing is the leading variety, developed first in Oregon by a pioneer grower, just over 100 years ago, who named it for one of his Chinese workmen.
In Season
October
November
December
Cranberry
Terrifically tart, these scarlet-colored berries are a good source of an antioxidant compound called elagic acid, and contain flavonoids, quercetin and myricetin. Darker cranberries also have a third compound, kaempferol.
More Cranberry recipes >
Trivia:
Cranberry sauce was an invention of American Indians who cooked cranberries with honey or maple sugar, to eat with their meat. The plant is native to peat and bog areas of northern latitudes around the globe. American berries are unique for their large size and commercial production is confined to North America.
Tips:
Since cranberries are very seasonal, it is helpful to know that they can be frozen. For example, buy an extra bag or two during Thanksgiving and freeze them if you like to make your own cranberry sauce for Christmas dinner. Do not thaw frozen cranberries. Simply rinse with cold water and use immediately after removing them from the freezer. Frozen berries are best in glazes and sauces.
In Season
January
Beauty Grape
A good source of vitamin C, red grapes contain the phytonutrients resveratrol, quercetin, anthocyanin and catechin, making them a nutritious snack that's as healthy as it is sweet.
More Grape recipes >
Trivia:
For a delicious summertime treat, spread individual grapes on a pan and freeze. Transfer to a freezer box to have available for kids to eat as a frosty snack ~ like little popsicles.|Grapes are great to pack in lunch boxes. Grapes satisfy your child's sweet tooth without added sugar or fat, and they are an excellent way to get more fruit in a youngster's diet.|The frosty look on grape varieties is called bloom and is a natural protection produced by grapes.| There are seedless varieties of grapes in all colors - green, red and black - available throughout the year.
In Season
April
August
December
January
July
November
March
May
June
February
Pink Grapefruit
Red grapefruits supply 110% of the recommended daily intake of vitamin C! They are also a good source of vitamin A and contain flavonoids as well as minerals such as folate, iron and calcium!
More Grapefruit recipes >
Trivia:
The principal ancestor of this subtropical evergreen was called pomelo, brought by a captain Shaddock to Barbados from the Malay Archipelago. The pomelo fruit, borne in clusters that gave rise to the name grapefruit, was also called shaddock, and is quite different from the grapefruit we know today. | In the mid-1700's, grapefruit was called, "Forbidden Fruit." |The West Indies were the point of origin for grapefruit, probably as a cross between the pomelo and an orange. It came to Florida in 1840 where a seedless fruit was found fifty years later and propagated to give us the Marsh Seedless variety.
Tips:
Grapefruit keeps at room temperature for at least a week. For longer storage, refrigerate in a plastic bag or in the covered vegetable crisper.
In Season
August
September
Anaheim Pepper
Containing phytochemicals including coumarins, red peppers are also an excellent source of vitamins C and A.
More Pepper recipes >
In Season
November
Pomegranate
Supplying 8% of the recommended daily intake of carbohydrates, this cholesterol and fat free fruit is a good source of vitamin C, and is also low in sodium.
More Pomegranate recipes >
In Season
November
December
Red Potato
Red potatoes contain the antioxidant glutathione and all of the nutrients of other potatoes. And did you know that one serving provides 45% RDI of vitamin C, 21% RDI of potassium and 3 grams of fiber?
More Potato recipes >
Radicchio
Low in calories and sodium, this flavorful red-leafed lettuce is a good source of vitamin C, and free of cholesterol and saturated fat.
More Radicchio recipes >
Raisin
Very high in antioxidants and a good source of vitamin A, dried plums and raisins also contain vitamin E, potassium, iron and B vitamins, as well as magnesium and phosphorous.
More Raisin recipes >
In Season
June
July
April
Strawberry
Strawberries are an excellent source of antioxidants. They're also a great source of vitamin C and do not contain saturated fats or cholesterol. With only 50 calories per serving and 9 grams of dietary fiber in just one cup, they're a great healthy snack!
More Strawberry recipes >
Trivia:
Ancestors of the strawberry were discovered in the 18th Century by French explorers in Chile. The plump, red berries were cultivated by the Indians in South America. The explorers brought several plants back to France, where the berry was crossed with a wild meadow strawberry that previously had been discovered in Virginia. The resulting berry was a forerunner of our modern strawberry. (Source: California Strawberry Advisory Board)
In Season
June
July
August
Cherry Tomato
Supplying 50% of the recommended daily intake of vitamin C and 20% of vitamin A, tomatoes are low in fat and calories, and high in lycopene. They're also saturated fat, sodium and cholesterol-free!
More Tomato recipes >
Trivia:
This vegetable is actually a berry, and is thought to have come first from the Andes mountains, and the present name is close to the Indian name. It belongs to the nightshade family, along with potatoes, eggplants, peppers and tobacco.|In Europe, where it was taken by the Spanish, the tomato was grown only as a ornamental for many years. Eating tomatoes was considered certain to prove fatal. Even in North America, it has been only in the past 150 years that people mustered enough courage to try eating them. That all changed starting on the courthouse steps in Salem, New Jersey, at twelve o'clock noon on September 26, 1820, when Colonel Robert G. Johnson ate not one, but a basketful of tomatoes. He not only lived, he wasn't a bit ill following his demonstration. |In 1893 , the Supreme Court ruled that the tomato must be considered a vegetable, even though, botanically, it is a fruit. Because vegetables and fruits were subject to different import duties, it was necessary to define it as one or the other. So, tomatoes were declared to be a vegetable given that it was commonly eaten as one. (Source: The Packer, 6/9/90)|Tomatoes were popularized in this country when the Creoles in New Orleans included them in their popular gumbos and jambalayas. (Source: The California Tomato Board.)
Tips:
Do not refrigerate tomatoes! They will retain their flavor and ripen correctly at room temperature. Once they are ripe, use within 3 days.
In Season
May
June
July
August
Watermelon
Low in saturated fat and high in lycopene, sweet and juicy watermelon contains vitamin A, B6 and vitamin C.
More Watermelon recipes >