Here's to Your Health!
Ideas, Recipes, and Tools for Eating Well
Search for Healthy Articles
Find Healthy Recipes
My Recipe Box
May We Recommend
Pita Pocket Chicken Salad
Diet Preferences
Please login to set your preferences
My Shopping List
+ Add to Shopping List
WELLNESS TOOLS
EATING BY COLOR
Healthy Aging
Blues
Immunity
Orange
Antioxidant
Green
Prevention
White
Cancer-Fighting
Red
WHAT'S IN SEASON?
GLOSSARY
Healthy Pin of the Week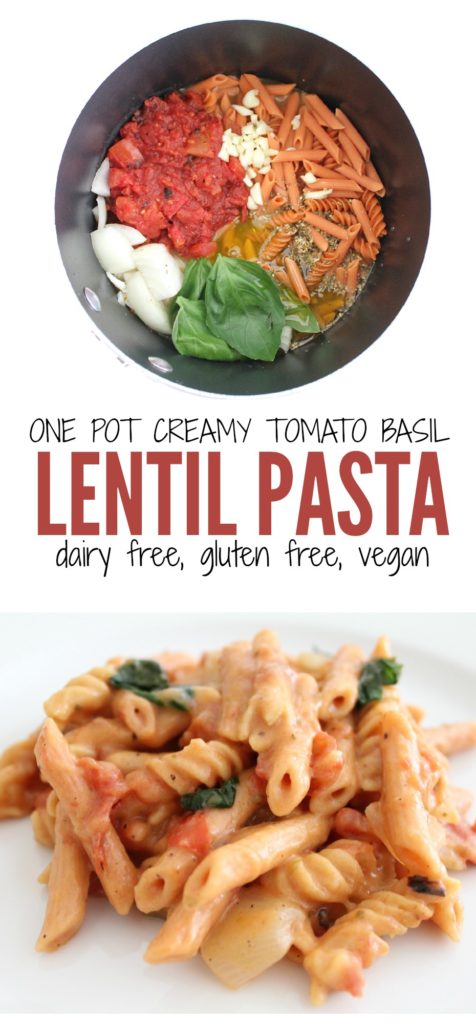 Gluten Free, Dairy Free and Vegan One Pot Creamy Tomato Basil Lentil Pasta
MY RECIPE BOX
Recipes
Shopping List
Foods That Can Help Ease Allergy Symptoms
Spring can be a difficult time of year for those who suffer from seasonal allergy symptoms. When the body overreacts to things in the air that don't cause problems everyone, such as dust or pollen, it is an allergy. This overreaction can cause symptoms such as watery eyes, a runny nose, sneezing, itching and pressure in the nose and cheeks.
In some cases, research shows that allergy symptoms may be worse for people who have diets high in sugar and highly processed ingredients, and low in nutrients and fiber. Certain foods, vitamins and nutrients can even have positive effects on the body that may help lessen the severity of some allergy symptoms.
Omega-3 Essential Fatty Acids
Heart-healthy omega-3s can help give your body a healthy inflammation response. Foods with fatty acids include:
•  Fish such as herring, mackerel and salmon

•  Dark leafy greens

•  Walnuts
Vitamin C
Vitamin C can help regulate the release of histamine, which causes the occurrence of allergy symptoms. Vitamin C can be found in foods such as:
•  Broccoli

•  Cabbage

•  Citrus

•  Mango

•  Strawberries

•  Watermelon
Vitamin E
Vitamin E may help reduce the risk of hay fever, which involves an allergic reaction to pollen that's spread predominately by wind-pollinated plants. Foods sources of vitamin E include:
•  Blueberries

•  Dark leafy greens

•  Olives

•  Nuts and seeds

•  Whole grains
Quercetin
Quercetin is a bioflavonoid antioxidant that has demonstrated anti- inflammatory activity, as it inhibits the manufacture and release of histamine. Foods containing quercetin include:
•  Apples

•  Capers

•  Citrus

•  Green tea

•  Onions
Incorporating these delicious and nutritious foods into a healthy lifestyle just may help make your symptoms a little more bearable. Be sure and talk to your doctor about the best ways to treat your allergy symptoms.
Key Terms in This Article
See Other Articles Like This
Strawberries
vitamin E
Watermelon
Cabbage
fiber
Onions
salmon
Broccoli
allergy
Low Fiber
omega-3
vitamin C
Apples
hay fever
Walnuts
Blueberries
Low Carbohydrate
nuts
allergies
Treat Dad Like a King!
Show Dad how much he means to you by preparing his all-time favorite foods.
View Recipes >
Pack the Perfect Picnic!
Grab your picnic basket and blanket, and get ready for a moveable feast!
View Recipes >