Here's to Your Health!
Ideas, Recipes, and Tools for Eating Well
Wellness
|
Healthy Eating Article
Search for Healthy Articles
Find Healthy Recipes
My Recipe Box
May We Recommend
Chunky Three-Bean Chili
Diet Preferences
Please login to set your preferences
My Shopping List
+ Add to Shopping List
WELLNESS TOOLS
EATING BY COLOR
Healthy Aging
Blues
Immunity
Orange
Antioxidant
Green
Prevention
White
Cancer-Fighting
Red
WHAT'S IN SEASON?
GLOSSARY
Healthy Pin of the Week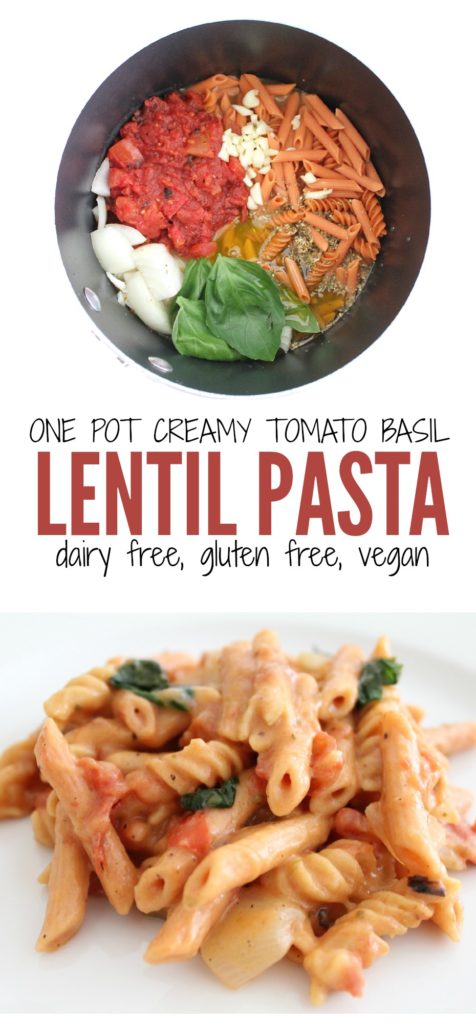 Gluten Free, Dairy Free and Vegan One Pot Creamy Tomato Basil Lentil Pasta
MY RECIPE BOX
Recipes
Shopping List
Frozen Veggies, Fresh From The Freezer
Convenient To Cook & Great For A Healthy Diet!
During the winter, incorporating the proper amount of fruits and vegetables into your daily diet can be a bit of a challenge. Full of flavor, vitamins, minerals and nutrients, produce is an essential element of any well-balanced lifestyle. And with frozen vegetables, it's easy to enjoy the fresh flavor and many health benefits of veggies, all year long. Unlike fresh fruits and vegetables, which lose some of their nutrients during the time it takes for them to be transported from farm to grocery store to your kitchen table, frozen vegetables are typically frozen within a few hours of being picked.
Because they're frozen at their peak, frozen veggies can be enjoyed when it's convenient for you, making them a great healthy ingredient to have on hand. With frozen vegetables, you can easily add extra nutrients to your menu. Just follow the package directions or your favorite recipe, and you've got the makings of a healthy meal the whole family will love—and benefit from. Learn more about the important vitamins and nutrients found in a few frozen vegetable favorites, plus some great tips on how to enjoy them!
Broccoli
A cruciferous vegetable, broccoli has notable anti-cancer effects due to the specific phytonutrients it contains. A source of beta-carotene and vitamin C, broccoli can also help give your immune system a boost in fighting off certain illnesses.
Delicious for stir-fry with cooked chicken, beef, shrimp or tofu, broccoli also makes for a fantastic baked potato topper. With its great color and texture, it stands up well to hearty winter entrees.
Carrots
The antioxidants found in carrots benefit the body in a wide range of ways, from protecting against certain cancers, to maintaining good vision. The carotenoids in carrots are also credited to aiding in the prevention of heart disease.
Spice up cooked carrots with fresh or dried herbs like sage, dill or thyme. Freshly squeezed citrus juice, like orange or lemon, adds a refreshing zing of flavor to cooked carrots, plus a little extra vitamin C!
Corn
Containing fiber and folate, corn can help keep your heart healthy. Corn is also a source of an orange-red carotenoid, found in fruits and vegetables including oranges, peaches and red bell peppers, which is believed to help prevent the occurrence of lung cancer.
Corn adds a sweet, juicy burst of flavor, plus fantastic color and texture, to soups, stews and chowders. Or, add cooked corn to black beans or homemade salsa for a flavorful dip or topping for grilled fish or chicken.
Peas
Green peas are a delicious source of protein, fiber, plus 8 vitamins and several minerals. Vitamin K is one such vitamin. Benefiting the body in a variety of ways, it plays a key role in helping bones stay healthy and strong.
Versatile and delicious, green peas are sweet, plump and always palate-pleasing. A delightful addition to pasta, they make a terrific side dish when jazzed up a bit with ingredients like sliced mushrooms, toasted almonds or dried mint.
Key Terms in This Article
See Other Articles Like This
dill
thyme
broccoli
fiber
stir-fry
Low Calorie
antioxidants
grilled chicken
protein
vitamin C
carrots
corn
carotenoids
beta-carotene
Enjoy these dark greens for your health!
Eating your veggies has never been easier. Try these scrumptious recipes that are both healthy and easy to prepare.
View Recipes >
Slow Cooked, Savory Dishes For A Relaxing Day
Hearty, rich and flavorful, that's what makes comfort food the best. Everything that's delicious collected one one place.
View Recipes >