Here's to Your Health!
Ideas, Recipes, and Tools for Eating Well
Wellness
|
Health & Wellness Article
Search for Healthy Articles
Find Healthy Recipes
My Recipe Box
May We Recommend
Gluten-Free Instant Cinnamon Oatmeal
Diet Preferences
Please login to set your preferences
My Shopping List
+ Add to Shopping List
WELLNESS TOOLS
EATING BY COLOR
Healthy Aging
Blues
Immunity
Orange
Antioxidant
Green
Prevention
White
Cancer-Fighting
Red
WHAT'S IN SEASON?
GLOSSARY
Healthy Pin of the Week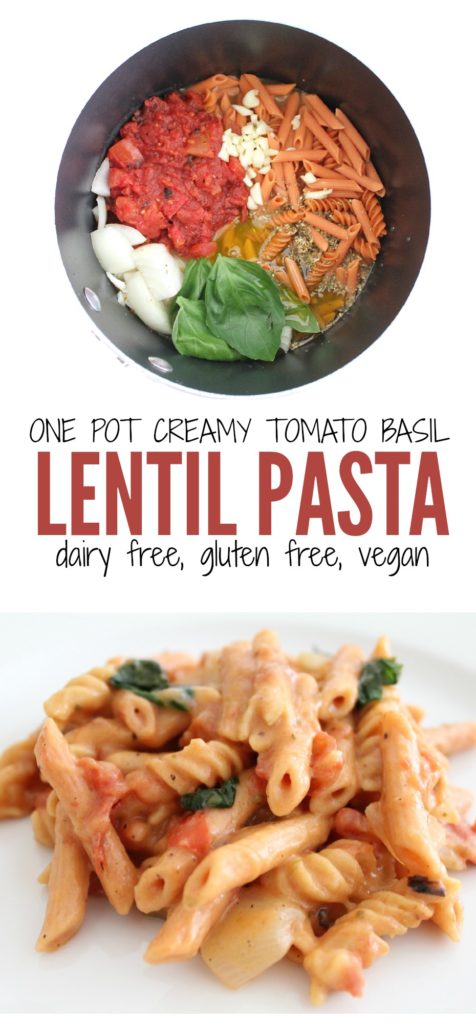 Gluten Free, Dairy Free and Vegan One Pot Creamy Tomato Basil Lentil Pasta
MY RECIPE BOX
Recipes
Shopping List
Iron
The What, Why, and Where?
When it comes to the body, iron plays several, key roles. It is an important mineral that helps the functioning of hemoglobin (the protein component in red blood cells that transfers oxygen from the lungs to the rest of the body) and, iron helps support proper muscle and organ functions. In the body, the majority of iron is tied to hemoglobin via red blood cells, while the rest is stored in other body tissues or tied to other proteins such as ferritin (found in bone marrow).
In foods, iron comes in two forms—heme iron and non-heme iron. Heme iron is found in animal sources such as beef, chicken liver, shrimp and turkey, while non-heme
Iron is found in vegetables.
Here are some fruits and veggies that contain beneficial iron:
Apricot: The apricot, with its smooth, sweet, and slightly juicy flesh has been around for a very long time! Grown in China for over 4,000 years, the taste of an apricot is somewhere between that of a peach and plum. This fruit can be added to cold or hot cereals; can be served in green salads; is delicious stuffed in chicken; can be chopped and placed atop whole grain pancakes; and is great for apricot ice cream. Apricots offer calcium, dietary fiber, iron, and vitamins A and C.
Eggplant: This unique-tasting, spongy-textured fruit can be prepared in a variety of ways including baking, broiling, and frying. Although eggplant can be eaten with or without its skin, the larger the eggplant is, the tougher the skin will be. Puréed, eggplant is the main ingredient for delicious baba ghanoush—a middle Middle Eastern purée used as a spread or dip. Smaller eggplants are excellent for stuffing. Eggplants are a very good source of copper, dietary fiber, manganese, and potassium, and are a good source of folate and iron.
Pineapple: This juicy fruit, that is native to Central and South America, symbolizes hospitality. It offers a tangy, sweet-tart flavor and can be enjoyed in numerous ways. Toss chunked pineapples over a bed of greens; add pineapple to a stir-fry for added zest; mix pineapple, lemon juice, cilantro, onion, and jalapeno peppers together for an easy-to-prepare salsa; or stud your Thanksgiving ham with pineapples rings. Pineapples are an excellent source of manganese and vitamin C, and are a good source of iron and magnesium.
Red Grapefruit: Enjoy tart and tangy grapefruit, fresh, as is, or use in salads for additional, refreshing flavor. For a new twist on this classic fruit, try grapefruit sprinkled with brown sugar then broiled. When choosing grapefruit, the heavier they are for their size the juicier they will be. In addition to containing the beneficial antioxidant lycopene, grapefruit is an excellent source of vitamin C and a good source of dietary fiber, folate, iron, and potassium.
Spinach: This delicate-tasting, health-promoting vegetable provides more nutrients than any other food, calorie for calorie. Although spinach contains oxalate—an oxalic acid that binds with iron, thus inhibiting the absorption of iron—you can still get iron into your body with this famous vegetable by eating spinach with iron absorption enhancers, such as fish, meat, poultry, broccoli, Brussels sprouts, green & red peppers, oranges, grapefruit, and other vitamin C rich foods. Spinach is known to help protect against arthritis, colon cancer, heart disease, and osteoporosis. Boiled spinach is an excellent source of calcium, folate, iron, magnesium, manganese, potassium, and vitamins A, C and K. It is a very good source of copper, dietary fiber, protein and zinc.
Sweet Potato: Because sweet potatoes are rich in beta carotene, vitamin C, and vitamin E, and are a good source of iron, you should not save these naturally sweet vegetables just for Thanksgiving. When cooking sweet potatoes, leave the skin on—this retains the vitamins, providing you with even more nutrients. Eating just one cup of sweet potatoes offers 50% of the RDA for vitamin C and more than six times the recommended amount of beta carotene.
Key Terms in This Article
See Other Articles Like This
Protein
Copper
Eggplant
Beta Carotene
Iron
Manganese
Calcium
Pineapple
Lycopene
Vitamin C
Potassium
Vitamin E
Vegetarian
Dietary Fiber
Magnesium
Vitamin A
Zinc
Spinach
Folate
Vitamin K
Enjoy these dark greens for your health!
Eating your veggies has never been easier. Try these scrumptious recipes that are both healthy and easy to prepare.
View Recipes >
Slow Cooked, Savory Dishes For A Relaxing Day
Hearty, rich and flavorful, that's what makes comfort food the best. Everything that's delicious collected one one place.
View Recipes >